Downsizing
What is the key pitch for Gordon's downsizing over taking another approach?
---
In a nutshell, one stop shopping combined with comprehensive advice. Moving is one of the most stressful times in anyone's life. Moving when you're older and having lived in your house for 20, 30 or 40 years is overwhelming for many. Gordon's becomes your designated general contractor and there is no charge for taking on that role. Imagine, having an expert manage all aspects of the move and selling the extra contents and the house. No confusion. No conflicting advice. No struggles with what to do first and what to do next. Just one seamless integrated flow with the right information and advice always at your fingertips. And we typically pay for interim expenses so you have no cash flow issues with Gordon's. Invoicing is typically at the closing of the real estate sale.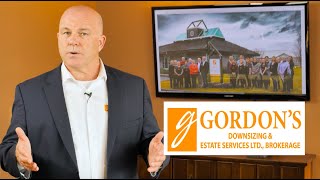 ---
How do you go about determining the listing price?
---
In any real estate listing, you determine how much you list for and how much you are prepared to accept. Our job is to bring you our best advice. We often bring independent market data through professional local appraisers in addition to our own research. With over 40 years in real estate and several thousand properties sold throughout Ontario, you'll be hard pressed to find an agent with more experience, let alone more understanding of the unique needs of someone downsizing.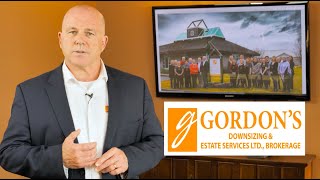 ---
How do you sell my extra assets?
---
We're the founders of MaxSold, the number one estate sale company in North America. With over 12,000 auctions to date, MaxSold sells more product for more people downsizing than any alternative. The system was built to accommodate the sale of almost anything that you can't keep, right from the home.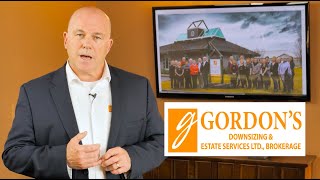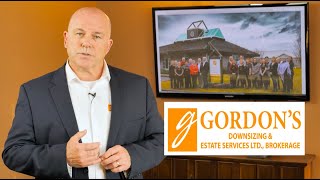 ---
Isn't selling my extra household items through an online auction intrusive?
---
It has its challenges if you don't move first. For the vast majority of our clients who move first and sell the contents second, the items that would be considered irreplaceable or vulnerable are already removed from the house because you kept them. And if everything that remains in the house is in fact for sale, then the process of selling and handling will be straightforward, safe, and with no intrusion - because you are not there when things are sold. Keep in mind as well that other than staff, no one comes into your vacant home until they have bought and paid for the items. And when they come they are supervised by the MaxSold team or the Gordon's team.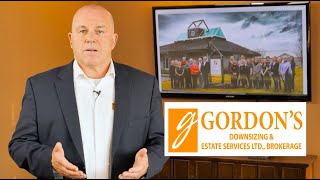 ---
What is the best sequence for a major downsize?
---
If you're moving from an owned property to a rental accommodation, then for most people the lowest stress, healthiest approach is to let us move you first. Then clear the contents you're not going to be keeping, then prepare the house for sale and sell it. Your home won't typically be vacant long and you'll be out from under the chaos of the house preparation and showing activities. Health is the key driver here but we find it also makes for the best, lowest cost and maximizes the return for your home.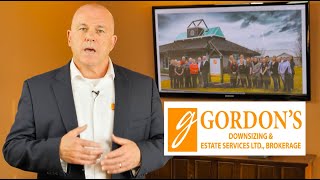 ---
How does the moving work?
---
A typical move goes like this: We get a floor plan of where you're going, draw the things you want to take on the floor plan so we know what's gonna fit before it leaves the house. Then we plan your move, book the elevators, staff and truck, get you packed up, moved, furniture placed, unpacked, bed made, pictures hung, clothes in the closet and boxes gone, so at the end of moving day, you're ready to enjoy your new home. Back at the house, we get food to a foodbank, clothes to a charity, shred and clear waste where required, and organise the remaining goods for sale in an online auction. After the auction (which is a week or so) we clean the house and prepare it for market.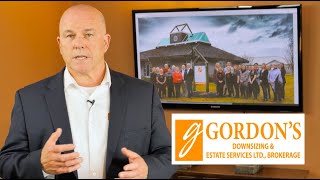 ---
What is perhaps the most important decision one can make in contemplating a major downsize?
---
We think the most important decision is to use one company to manage the entire flow. Of course we're biased but listen, there are enough complexities in most of our lives that we've got no choice over, that one easy way to avoid more confusion is to work with a single organization. Ironically, we live in a society where more choice is available to us than ever before and at the same time more confusion, more conflicting advice and more stress. Choosing one expert source to guide you through your entire evolution will ensure less stress and better results.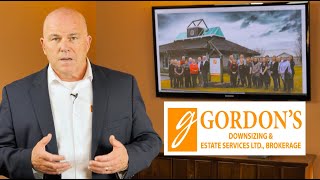 ---
What else should I know?
---
Plenty. But here are a few tidbits: As we age we see risk and priorities differently. This is particularly important to understand when younger adults are helping advise a senior parent. It's important that seniors see these issues through their own eyes. It is often the case that the younger adult gives advice as seen through their own eyes rather than the eyes of their parents. Seniors need to know where their advice is coming from and what filters may be in place. Younger folks need to try to put themselves in the position and the age of their parent and consider what they feel is important to them. It's common for family members to help with advice, it's less common for a younger adult to be able to truly look through their parents' eyes.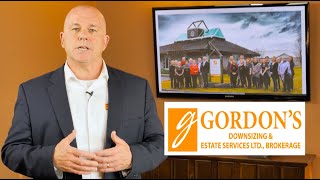 ---
---
Estate Settling
Appraisals: Do I need them?
---
In a word: Yes. If probate is required an appraisal will help protect you from government oversight that may find fault with how you value estate assets. For the cost of doing it right and sleeping easier, we would always suggest getting certified appraisals for the real estate and personal property owned by the deceased. If probate is not required, the risks are different.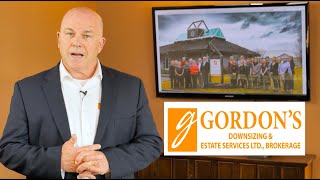 ---
I have a real estate opinion of value - is that sufficient?
---
There are places for real estate agents' opinions of value, but for probate we always suggest a certified appraisal. The purpose of an appraisal is to keep you the executor safe, to provide some insight into the marketplace at the time of probate, and to give you an arms length unbiased document so you can calculate the appropriate tax to pay on probate filing.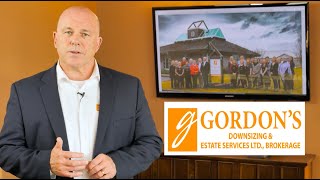 ---
I have a friend/contact/relative in real estate. Why should I use Gordon's instead of them?
---
The number one reason people hire a particular agent is that they have some social or family connection. The number one reason people hire Gordon's is that we are the only company that actually does everything an executor needs to accomplish. The better question is why would you hire several people to accomplish what you can with just one company? More players means more confusion, more decisions, more conflicting advice, and more work and stress for you. Part of our work is to keep you healthy, and reducing stress is job one. A decision to hire Gordon's saves a thousand other decisions. Let us show you how much easier we can make this difficult task.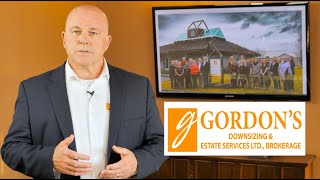 ---
How can you work all across Ontario? My agent friend says you need to know the local market to get the best price.
---
We agree that local agents are important - for the buyer. Over the past 40 years, we've honed a robust process that combines comprehensive local market data provided by local experts with a personal touch. You'll find our uniquely qualified licensed brokers informative and relevant beyond your expectations. Our market results speak for themselves and at Gordon's your listing agent is never the selling agent so you never have to wonder who is working for whom. And, the local agent you know may turn out to be the buyer agent!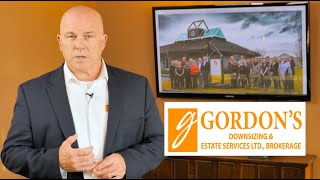 ---
What flow of events is best for estate settlement?
---
For many estates with both real estate and contents, a typical approach would be to get appraisals first and foremost, then apply for probate assuming probate is required. If there is no dispute regarding the named estate trustee and their authority, then allowing heirs who are bequeathed specific items to obtain them next, means the likelihood of anything going missing is reduced. Once that process is clear, often the contents would be dealt with including clearing, cleaning, shredding, waste disposal, and selling of saleable items. Sometimes real estate agents want to show the house with some or all the contents, exposing estate contents to the real estate traffic - which can create a number of other issues. Few houses require contents to generate a successful sale and having the contents out first simply keeps things less confusing. Finally, the sale of the property would often be the last detail of the physical assets to be liquidated. Concurrent to all of this would be some important paperwork issues such as meeting with the lawyer and accountant, probate filing above, tax filings (there are various pieces), perhaps executor insurance, bank accounts, investments, etc.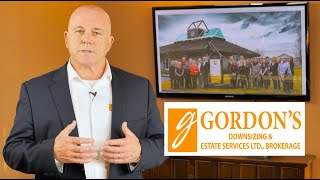 ---
What's the best way to sell estate contents?
---
This depends on what the contents consist of. For most general estates where the mandate is "liquidate and distribute funds", we like an onsite online auction. The process minimises expenses compared to removing items to another location. It allows more items to attract a buyer, exposes items widely, operates quickly, is arms length, transparent and safe. By capturing some money for more things it also reduces the environmental impact by keeping things out of landfill. The number one online auction estate sale company in North America is MaxSold. If there are very high value or specialty items that require a global marketplace and a global brand auction house to maximise value there are several good options depending on the item and where you are located.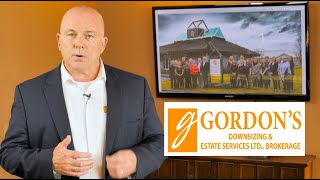 ---
Is a true estate sale where buyers come to the house and negotiate price a good option?
---
This type of estate sale has a place and in some areas there are suppliers with large followings. My bias is that if you are acting as a fiduciary- as in an estate trustee role- an estate sale will rarely have the transparency or competitive, arms length market proof inherent in the online auction process.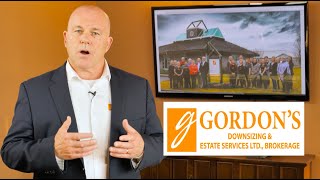 ---
Do I have to serve if I'm appointed executor?
---
In a word: no. You can renounce. You can also harness some resources to help out if you choose to take on the role. There are a range of helpful options from a Trust company acting as your "agent for executor", to services such as ours which can collapse the whole physical asset envelope to specialty accountants, lawyers, and professional executor advisors. You can also have the estate purchase executor insurance if you're feeling vulnerable. The right mix of supports may allow you to honour the task you have been designated for, while vastly reducing your workload, and still getting it done right.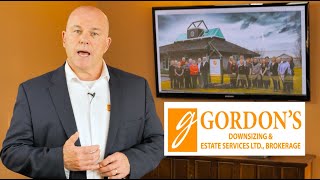 ---
Is a Trust Company a good option?
---
It can be. A trust company takes a professional and pragmatic approach to all they do. They have a variety of service options and can take on the whole executor role, share it, or act as agent for a named executor. They often have minimum estate value thresholds so some smaller estates may not be practical for a trust company but particularly if the estate has complexities a trust company may be the right option.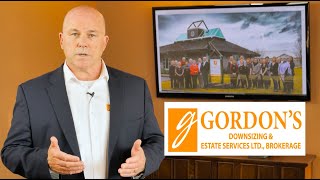 ---
---
We're here to help you move on
​
Below are some of the most commonly asked questions related to our services. If you have a question that isn't answered below, please feel free to get in touch and our team will be happy to answer it.